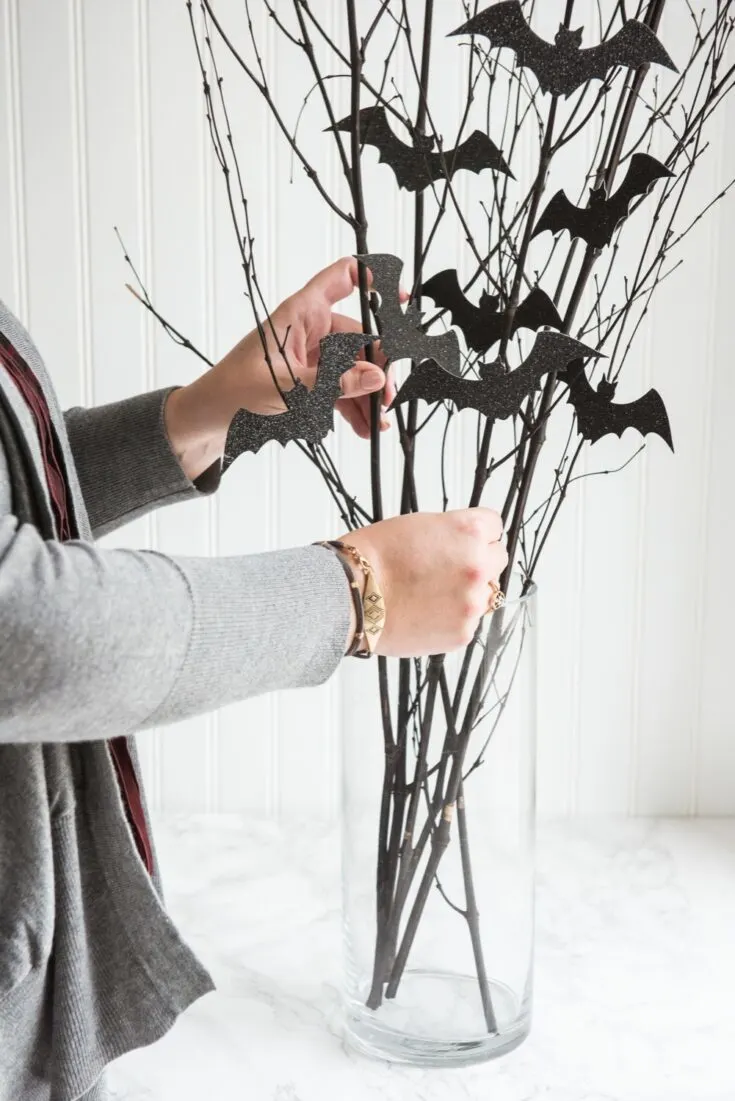 A Flying Bat Branch Centerpiece
Find a handful of thin branches, 3-4 feet tall. Spray them black if you like, but it's not necessary.
Using black card stock or construction paper, trace a bat stencil shape and cut out as many bats as you will need – roughly about 20-30 bats, about 3 inches wide.
Use a hot glue gun to glue the paper bats onto the branches.
Add the bat-filled branches to a simple vase.
Photo and article from thesweetoccasion.com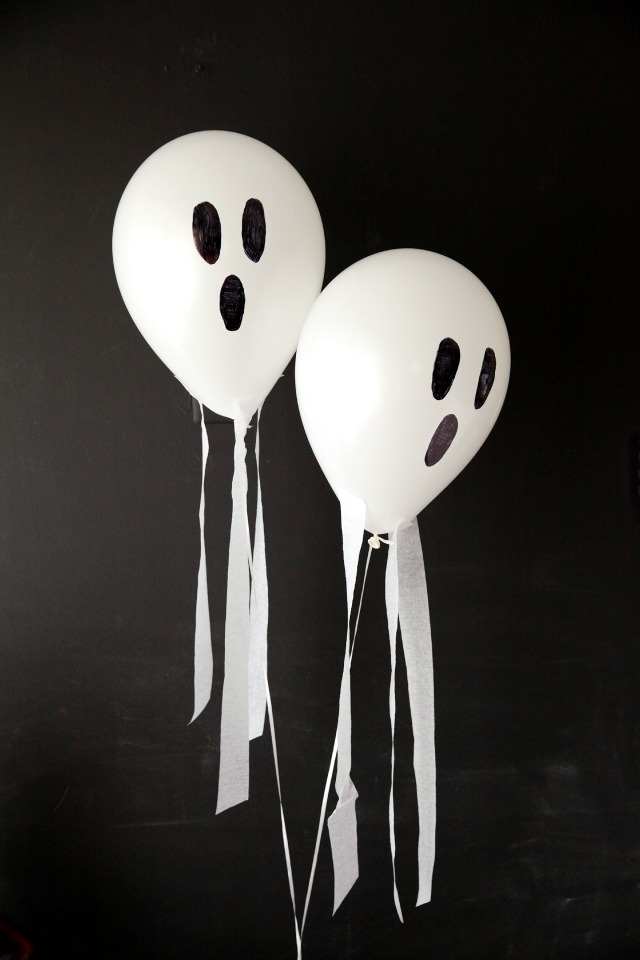 Goulish Ghost Balloons
Fill as many white balloons as you like with helium. If you do not own a Balloon Time Personal Helium Tank, you will need to purchase them from a party store.
Cut strands of white crepe paper into strips about 2 feet long and tape them onto the bottom of the balloon.
Using a large, black permanent marker, draw faces directly onto the balloon. Tie a few together and let these creepy ghosts float around your trick-or-treaters or party guests.
Photo and article from designimprovised.com
Bloody Candles
You will need large, white pillar candles, a red candle in a glass jar, and an eyedropper (usually sold in pharmacies)
Allow the red candle to burn for a while to create liquid wax.
Starting around the wick of the white candle, use the eyedropper to dribble the hot, red wax down the top and sides of the white candle.
You may need to draw a line down the white candle to get the red wax flowing in the right direction.
Continue making drips all the way around the pillar candle. If the red wax gets too lumpy, melt it with a long, candle lighter.
Be sure to keep a plate or candle holder beneath your bloody candles.
Photo and article from sheknows.com