Just because you fell in love with that little bungalow doesn't mean you have to live without the storage you crave. Find more space with surprise storage ideas – like utilizing a dead corner or thinking "up" with vertical storage. Read on for some creative storage ideas that think outside the box.
Make Your Entryway Work For YOU
No closet in your entryway or foyer? No problem. This is a common theme among smaller homes – lack of closet space everywhere, but mostly the entryway. Just because there is no closet there does not mean space is not available. Utilize the walls and the space behind the door. Install open shelving and hooks for coats and umbrellas that are going to work for your busy family's comings and goings. Use basket storage or bins to organize – for example, one for shoes, another for backpacks.
Furniture Hideaways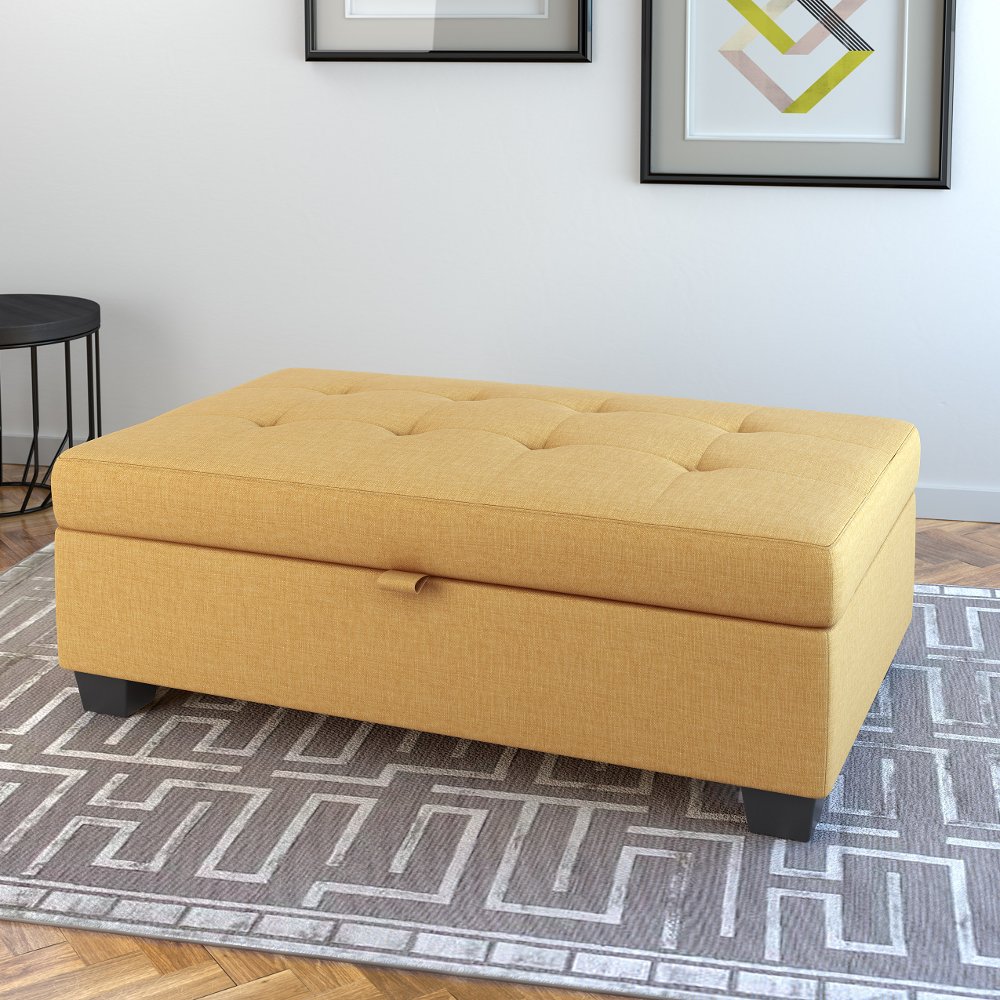 Your furniture can do more than take up valuable space. Shop for a tiered coffee table that allows for storage on two levels or even three. Coffee tables are also available with drawers for storing books, magazines, and remote controls.

One of the most functional storage furniture finds is an upholstered storage bench or ottoman. A storage ottoman can hide your gaming devices, toys, or blankets out-of-sight but within easy reach for your family. Many storage ottomans will add beauty and style to your living room while hiding away those things you would rather not display.
Shelving With Purpose
Re-think the way you use shelving. When we think of shelving we automatically think of long expanses of horizontal space. Going vertical with your shelves can be a great way to find more space. Think narrow and tall in cramped quarters such as kitchens and bathrooms.

Kitchen: Vertical shelves are perfect for storing dishes or cups you don't mind displayed, especially those you go to most often. All you need is a little stretch of wall space to get you going.
Bedroom: Instead of boxy shelving in your bedroom, opt for the more graceful look of ladder-style shelves that become more narrow towards the top. Ladder-style shelving will give your room a more "open" feel while providing valuable storage for blankets, books, or lamps.
Another storage idea for your bedroom is to take your nightstand to new heights by going vertical. Open shelves don't require floor space for opening cabinets and can provide ample room for books, eyeglasses, remote controls, etc.
Use wall-mounted lamps to free up space next to your bed.
Keep Your Corners Busy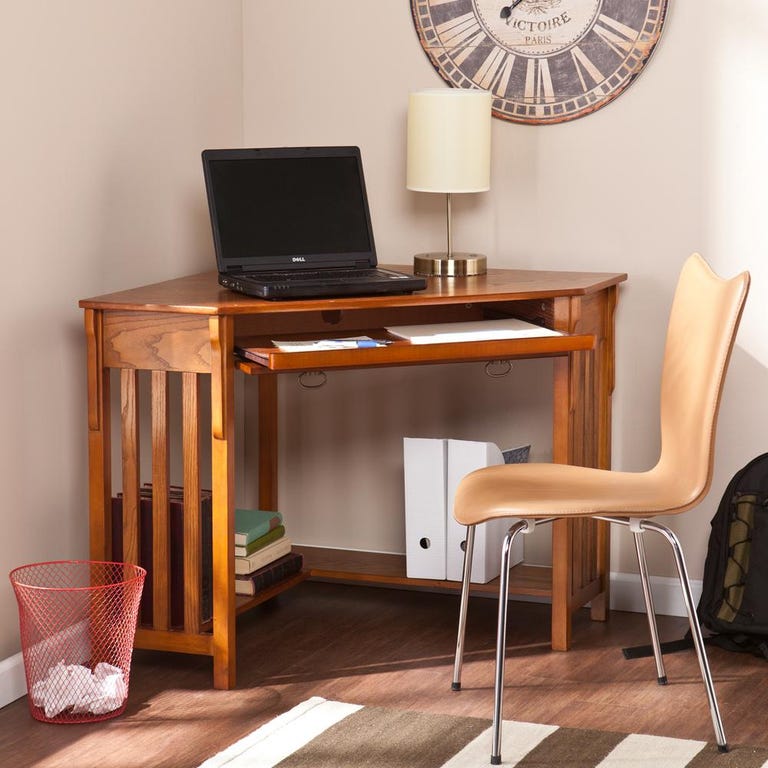 Dead corners are a perfect place to stash a small desk or corner cabinet. They are the perfect spot to set up a functional workspace for kids or adults. Corner desks offer desktops with ample room for computers, lamps, and other office needs. Take a look around your house and use a critical eye for tight spaces your family can utilize, such as under staircases or corner space available in your living room or dining room.
Add Valuable Countertop Space
How is that possible? There are many kitchen cart options available. Think mid-century cocktail carts. Slide one up next to your countertop in your kitchen to store large bowls or appliances that take up valuable shelf or countertop space.
Door Storage is Real
No matter how small your space is, it probably has a few doors. Put these to work for you. Use over-the-door hanging racks, or mount hooks or racks to solid doors. Shelving behind laundry room doors can be used to store laundry detergent and fabric softener. Use shelving behind bedroom doors to store toys, games, or books – while bathroom doors can provide storage for cleansing items or towels. You get the idea.
Remember, just because you're space-challenged doesn't mean you can't find more space with surprise storage ideas. If small houses are your thing but you're afraid of not having enough storage, no worries. Just think outside the (storage) box and see where your imagination takes you.