Ready for the holidays? So are we! With a little imagination, you can give your home some holiday flair while stretching your holiday dollars. Here are cheap ways to deck your halls for the holidays.
Ornaments
If you're like most of us, you have a few extra tree ornaments. If not, they are a cheap buy at a dollar store.

For instant holiday charm, fill clear vases or bowls with shiny, colorful ornaments or hang them from a chandelier, indoor plants, or other places in your home that might accommodate them.
Decorate with Christmas and Holiday Cards
Christmas and holiday cards are colorful, vibrant little pieces of art that come right to your mailbox. Display them on a mantel or attach them to a ribbon and string them across a wall or above a doorway.
When the holidays are over, collect your favorites and cut the front images out. Create a collage and frame it for a unique and beautiful piece of holiday artwork you can bring out year after year.
DIY Holiday Crafts with Kids
What better assistant could one ask for? Children love the holidays, and it's hard to find a more dedicated and eager assistant.
Make classic paper snowflakes of all sizes
Use printable coloring pages to hang around your home
Create beautiful ornaments and decorations using twigs
Design colorful paper ornaments with paper
Make a charming felt wreath
Make Elegant Holiday Candles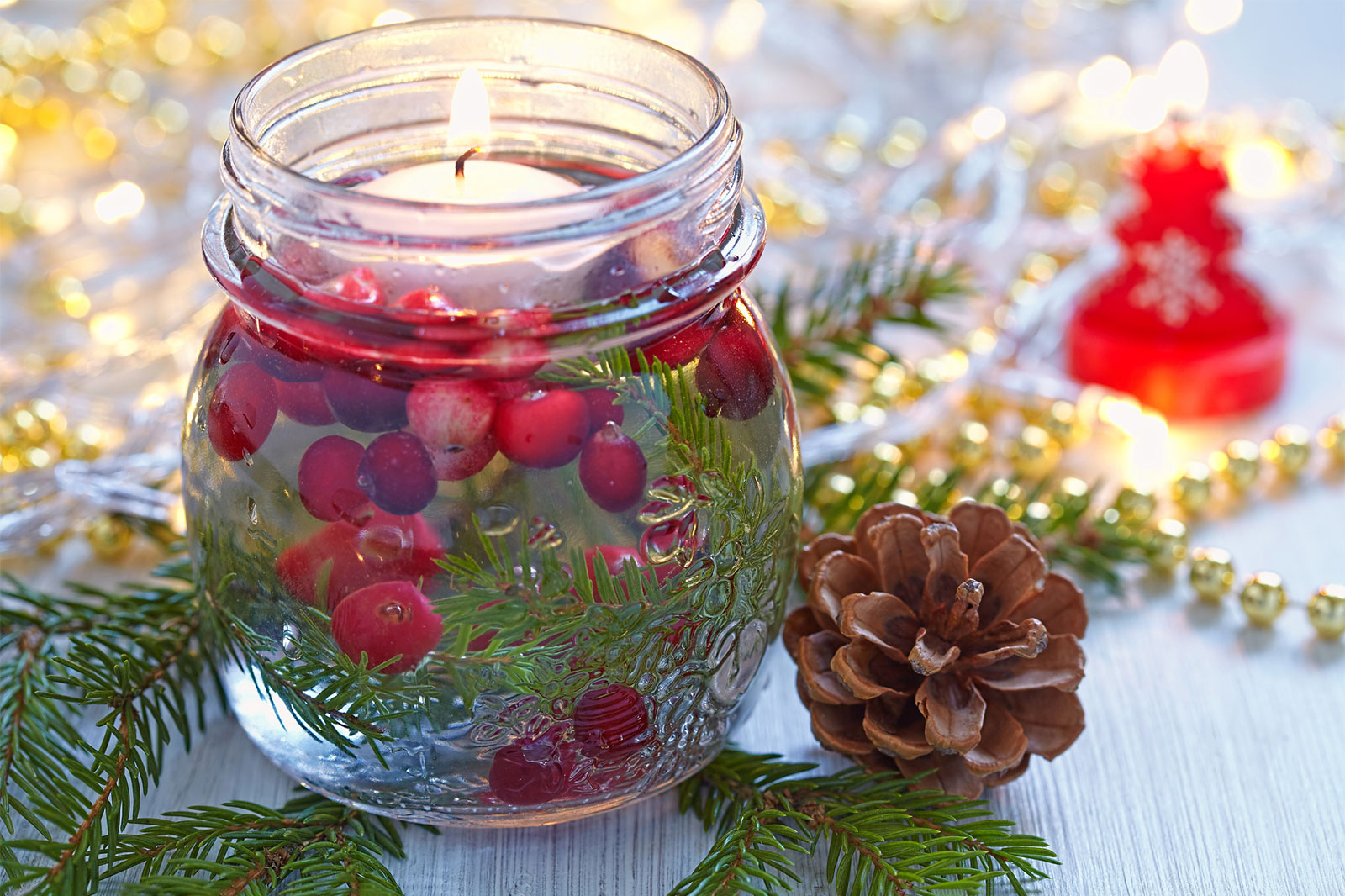 Bring in the Outdoors
Make wreaths or garlands from pine cone trimming and pinecones.
Fill a basket with pinecones, berries, and nuts and tie a ribbon around the base or handle.
Fill a large, clear vase with small pinecones or acorns and add a flameless candle.
Big DIY Home Improvement Project For a Tiny Budget