Bears do it, and If there was ever a winter to hibernate, it would be this one. Last summer, millions of us spent lots of time and money improving our outdoor living space. Now it's time to make a few improvements indoors. Here's how to hibernate this winter with 5 great products.


Good Scents
1. Nurse your nostalgia with candles. Not just any candles. Bring back your childhood with scents like Jolly Rancher and Hershey's Chocolate.
Get Fireside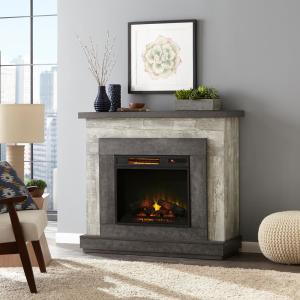 2. Create an instant cozy with an electric fireplace. These little fireplaces can amp up the ambiance of any room in an instant! They are available at most home improvement stores and offer a wide price range of $59 to $499, depending on the size of the fireplace, its features, and BTUs.
Get Smart
3. Take and online course. These days there are several ways to improve your knowledge of just about anything that interests you. Virtual campuses like Edx.org, Coursera, and FutureLearn offer free classes on economics, languages, literature, finance, or sciences from the finest universities in the world. The downside? No frat parties. The upside? You won't have to buy a parking pass.
Mind Your Body
4. Maintain your cat-like reflexes with a downward dog. What better way to practice this favorite yoga position than with these beautifully designed yoga mats from Gaiam. These yoga mats are extra-thick, non-slip, and gorgeous. You'll want to keep your body as sharp as your mind.
Curl Up With a Great Book
5. Change the world. Former Navy Seal, Admiral William H. McRaven, shares ten principles he learned during military training, his military career, and life. His inspirational bestseller, Make Your Bed, draws on the idea that big changes begin with small ones. Make Your Bed, offers practical, encouraging advice to help readers deal with life's toughest decisions.
No need to head outdoors and climb into a cave. Stay close to family and close to home especially now that you've made it so comfortable, inviting…and interesting. It's all about comfort to help you Hibernate this winter with 5 great products.